April 16, 2011
Blog has been moved
This post has been moved to blogspot. No further posts will be made to this location.
Lego - It's the arrangement, not the pieces
I don't usually blog about things like comics, but I've had xkcd 659 open in my browser for a couple of days. It's the arrangement that's important, not each piece. This comic makes me happy and sad at the same time.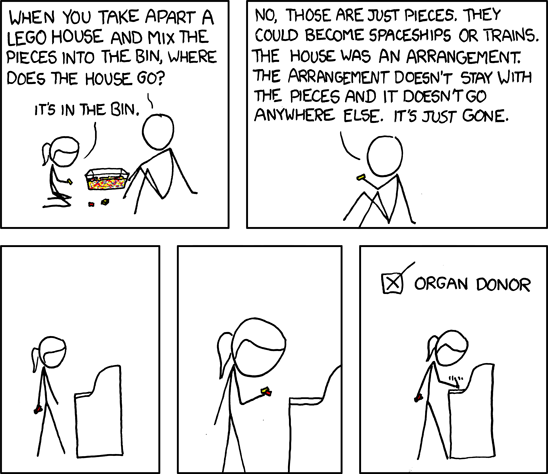 Posted by jim at April 16, 2011 01:10 PM

Due to the proliferation of comment spam, Iíve had to close comments on this entry. If you would like to leave comment, please use one of my recent entries. Thank you and sorry for any inconvience caused.